Custom Fairings

Create a Custom Fairing Kit with EasyFairings
When it comes to painted fairing kit designs, we realize that we don't have all the ideas. We don't have an endless photo gallery with every possible design combination available for your particular motorcycle. What we can offer though is the option to customize any fairing design and create your own custom fairings. You can select any design from any motorcycle on our website, another website, or any other source. Then, reference the model number and tell us what to change and what to keep. We can modify paint colors, add or remove decals, or create custom decals. Or, sketch up your own idea! So get creative, customize your fairings and make your motorcycle stand out from the crowd.
*Any Honda, CBR, F4i etc. logos are trademarks of Honda PowerSports and appear on this site for display purposes only.

SKU: Kawasaki-Custom


SKU: Ducati-Custom

Examples and Past Orders: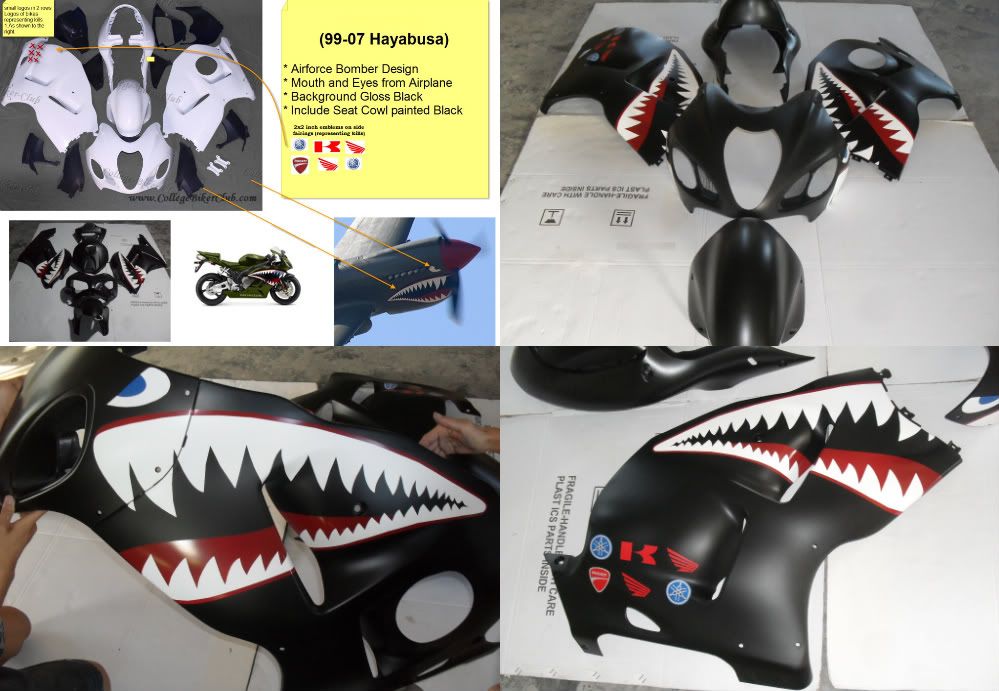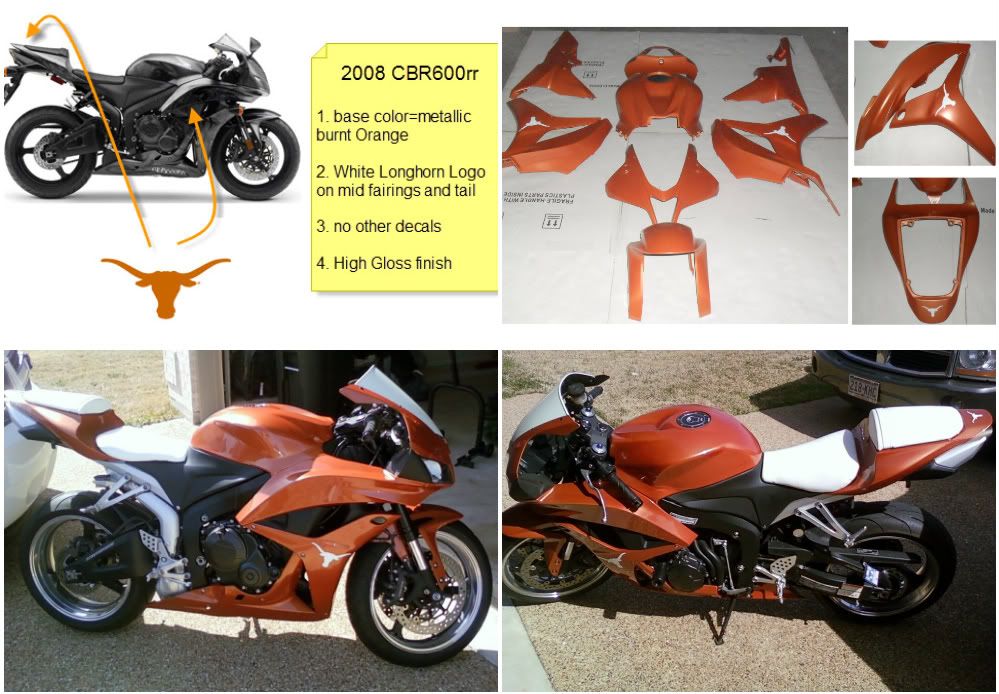 Don't be Stuck with the Same Boring Fairings
Do you love your bike but hate the look of it? If so, you should definitely get yourself some new custom fairings. Change your motorcycle to your favorite colors instead. If you're the creative type, submit your personal sketch to us and see your vision come to life! If you're a diehard fan who wants to show love for your hometown team, represent with your team colors and logos. If you wish you had the 2012 rather than the '96, just get a new set of fairings and your bike will look brand new. So put some thought into what your idea of the perfect bike would look like, then stop by EasyFairings and let us make it happen for you!